Ref no:

ABS18394

Published:

8/5/19

Closes:

26/5/19
Location:

Woodhill House,Westburn Road

Salary:

£46,890 - £49,066 per year

Contract Type:

Permanent

Position Type:

Full Time

Hours:

36.25 hours per week
Applications for this job cannot be made online. Please refer to the advert for further information.
Job Description
Do you have a passion and commitment for changing lives through culture and sport? Do you have considerable experience of delivering successful major marketing initiatives.? Do you have evidence of using your marketing skills and experience to increase income and participation? If you can answer yes to all of the above, then we have the perfect opportunity for using these skills as part of Live Life Aberdeenshire; Aberdeenshire Council's innovative approach to delivering Culture and Sport services.
We are looking for a creative, forward thinking and motivated individual to lead the marketing and communications for Live Life Aberdeenshire. This is a newly created post, providing the right person with a unique opportunity to evolve your own role while developing and delivering a marketing strategy which will help define Live Life Aberdeenshire; develop our brand and identity, provide consistency, and ensure our brand values are being delivered and embedded across the business.
Interviews will be held on Tuesday 11th June at Live Life Aberdeenshire HQ, Stonehaven
Prior to interview, shortlisted candidates will be asked to provide an example of a successful marketing initiative they have recently managed.
For further information and an informal discussion please contact Craig Elliott, Service Manager-Cultural Services on 01467 532104 or craig.elliott@aberdeenshire.gov.uk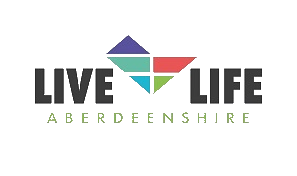 Requirements
There is a responsibility for the post holder to demonstrate a commitment to quality service delivery through continuous improvement for the benefit of the Service and the Organisation.
This is a Politically Restricted position as identified by the Local Government and Housing Act 1989. Further information on restrictions as a result of this designation is available by visiting
the recruitment pages.
This post has a minimum requirement of one reference, this must be your current or most recent employer.
A Privacy Notice giving you information on the data we hold on you, what we do with that data, who we share your data with and your rights under GDPR is available here. Alternatively we can send a copy if you ask us to by emailing askhr@aberdeenshire.gov.uk.