Modern Apprentice - Multi Sports Coach (Bannockburn High)
Ref no:

ACS00024

Published:

13/5/19

Closes:

27/5/19
Location:

Head Office, No.23, 15 Borrowmeadow Road, Stirling, FK7 7UW

Rate:

£422

Contract Type:

Fixed Term

Position Type:

Part Time

Hours:

25 hours per week
Applications for this job cannot be made online. Please refer to the advert for further information.
Job Description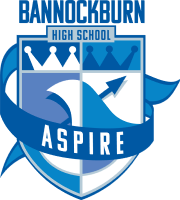 You will engage with various teams within Active Stirling to provide high-quality customer focused coaching sessions to children and young people from all backgrounds and abilities.The apprentice will work under supervision to provide sports coaching and to allow the Active Stirling to deliver a professional service, during which time they will undertake SVQ Level 3 Management with the Sports Academy of Scotland.
Requirements
You will learn and develop new skills to maximise your potential. You will be required to attend in-service training and statutory training as required for your role. You will support all Active Stirling holiday programmes during February, Easter, Summer and October and plan and prepare quality specialised coaching sessions and assist in the marketing and promotion of the sport specific programmes to maintain their success.
Responsibilities
The successful candidate will be working at times with small groups of young people who have social, emotional and behavioural needs.
The Individual
At Active Stirling we are driven by the desire to improve people's lives through getting more people, more active, more often. We expect our team to live and breathe our brand values: people centred, ambitious, respect, team spirit and integrity to help our customers and colleagues. This means you'll be a true team player with a positive attitude joining a team of focused and passionate people where you'll put people at the heart of what you do making sure a consistent quality service is delivered. As such, you will aim to develop your skills and the service of your business area. You'll get to work at a great place with excellent learning and development opportunities. Benefits include generous holidays, free use of our leisure facilities and free car parking.