Care at Home Assistant, West Mainland and Stromness Area (7 Posts)
Location:

Home Care (West), KW16 3DZ

Salary:

£28,239 - £30,319 per year pro rata

Hours:

26.5 hours per week
This position has expired.
Advert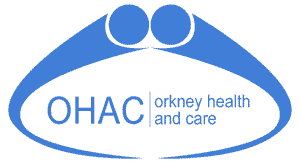 ORKNEY HEALTH AND CARE
Care at Home
Care at Home Assistant (7 Posts)
West Mainland Area:
1 x 26.5 hours per week
2 x 26 hours per week
3 x 25.5 hours per week
West Mainland/Stromness Area:
1 x 26 hours per week
Shift working over seven days
Permanent
£28,239 - £30,319 pro rata (including shift allowance and Distant Islands Allowance)
Orkney Islands Council's Care at Home Service is part of the fabric of our community. Our teams of skilled Care at Home Assistants make a world of difference to the people who use our Care at Home Service, by providing the best possible care and support, which enables people to remain in their own homes. Whether we are providing one shower visit a week or four visits daily to assist with a variety of needs, from washing and dressing, assisting with medication or serving a meal, our Care at Home Assistants are making a huge difference to the lives of the people supported by the Service.
So, I ask you; are you a caring, compassionate and reliable person who is interested in supporting people in your own local community? Do you want to make a difference in the lives of people within your community? Do you want to help people thrive, not just survive? Then being a Care at Home Assistant could be just the job you are looking for.
We are looking for people who share our values, people who share our commitment to providing a high quality of service while continually striving to be the best they can be by:
• providing excellent care and support to all of our Service Users;
• showing dignity and respect to all of the people we work with;
• working well together as a Care at Home team.
This is an extremely rewarding role where you will be proud of the difference you make! To get an idea of what our Care at Home Assistants do and for further information, please click on these links below or copy and paste it into your browser: https://youtube.com/playlist?list=PLXyjoxZdL5xQ2efp0HcQMv8G9o9W93mAC www.orkney.gov.uk/WeCare.
You should, preferably, hold a minimum qualification of SVQ 2 Health & Social Care, or other relevant qualification to enable registration with the SSSC as a Support Worker in a Care at Home Service. Where the qualification is not held, the Council will pay for and support you to achieve this within 5 years of appointment. Registration with the SSSC is required within 6 months of taking up post.
Successful applicants will be required to undertake a compulsory two-week induction training programme.
These posts are subject to membership of the Protecting Vulnerable Groups (PVG) Scheme in respect of regulated work with adults.
A full current driving licence is required for this role (please note, the Council is committed to making reasonable adjustments, so if you are unable to drive due to a disability your application will still be considered).
Prospective applicants are invited to discuss the post by contacting Gail Harvey – Registered Manager. Tel: 01856 888390.
Closing Date: Sunday 19 February 2023
Please note that interview expenses are not payable for this post.