Lead Social Care Coordinator - Care at Home and Responder Service
Location:

Home Care, KW15 1NY

Salary:

£36,119 - £40,079 per year
This position has expired.
Advert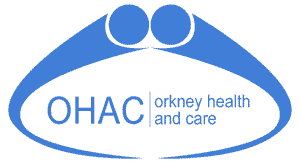 ORKNEY HEALTH AND CARE
Adult Services
Lead Social Care Coordinator
35 hours per week
Temporary for up to 2 years
£36,119 - £40,079 (including Distant Islands Allowance)
Lead Social Care Coordinator – Care at Home and Mobile Responder Services Orkney Health and Care are presently in the position to increase the number of management posts across services and an exciting new opportunity has arisen to enable the appointment of a Lead Social Care Coordinator within the Care at Home and Mobile Responder Services.
This post will support the Registered Manager in the day-to-day management of operational matters, focusing on quality, performance and the improvement of sustainable community-based services. Thus, supporting people to be as independent, as much as possible, in their own home to achieve their own individual outcomes and to reach their full potential and /or preventing admission to an acute setting whether this be hospital or a residential service where at all possible.
The post holder will provide clear leadership and support to staff ensuring that the services are delivered effectively and efficiently and that in doing so an ethos of enablement and re-ablement is promoted. They will undertake responsibility for supervision and support of staff to ensure that in the performance of their duties that the highest standards of professional practice and conduct are achieved.
This is an exciting time to join Orkney Health and Care to provide services in a remote and rural community, with the challenges this brings as well as the creativity often required to meet needs and outcomes for individuals in receipt of services in island communities. It is therefore vital that applicants can evidence the delivery of organisational change and partnership working and are solution focused with a need to be enthusiastic and highly motivated with an ability to demonstrate strong leadership qualities and management skills.
The Lead Social Care Coordinator will be required to appropriately deputise for the Registered Manager.
This is an excellent development opportunity for an experienced health/social care professional, who has experience in leading and motivating staff in community- based services and who wishes to further develop their leadership and management skills and expertise to take on the challenges associated with developing and maintaining large community based services.
You will have either an SVQ 4 in Health and Social Care or Registered Professional Nursing, Allied Health Professional or Social work qualification (CQSW, DipSW, Degree SW or equivalent) and be prepared to achieve a relevant management qualification to meet SSSC qualifications criteria within 3 years of taking up post or alternatively be fully qualified and registered as a Supervisor in a Care at Home Service with the SSSC, with at least 3 years experience of working at a supervisory level within a Care at Home or Social Care setting with the requirement to achieve qualifications to meet SSSC registration criteria for Manager of a Care at Home Service within 5-years of taking up post.
This post requires registration or to become registered with the SSSC as a Manager of a Care at Home Service no later than 6 months from commencement in post.
This post is subject to membership of the Protecting Vulnerable Groups (PVG) Scheme in respect of regulated work with adults.
You should be able to travel efficiently and effectively between various work locations within Orkney to meet the operational requirements of the Service.
Requirements
For further information please contact Gail Harvey, Registered Manager – Care at Home and Responder Service or Yvonne McPhee, Service Manager- Community Care on 01856 873535 or email gail.Harvey@orkney.gov.uk or Yvonne.McPhee@orkney.gov.uk
Closing Date: Sunday 5 February 2023
Please note that interview expenses will be paid for this post, in accordance with Council policy.